Noticeboard...
Pupils return to NUSA: Thursday 4th September
NUSA staff return: Monday 1st September
Refreshments at 8am for a 8.30am start for CPD
UNIFORM SHOP: Monday 1st September
There will be a further opportunity to purchase uniform from NUSA on Monday 1st September from 10am -1pm.
GCSE RESULTS DAY: Thursday 21st August 2014
All Year 11 students are warmly invited to collect their results from the NUSA Lecture Theatre at 10am until 12pm.
Parents and carers are very welcome to accompany their children on this important day – please sign in at the main reception on arrival.
There will be a celebration event for Year 11 students, starting at 10:15am in the Lecture Theatre.
Students unable to collect their results on the day have a number of options, as to how they can receive their results:
If you wish any other person (including family members) to collect your child's results on their behalf, you must send in a signed letter of authorisation with the collector, ideally making us aware of this before the 21st August.
No results will be given out by telephone under any circumstances.
Students who do not opt for the above and do not collect their results on the day will receive their documents through the normal post.
If you have any further questions about your results, please contact Mr Hadfield, Deputy Head of School on 0115 929 1492 or at r.hadfield@nusa.org.uk
IT INFRASTRUCTURE CHANGES AT NUSA
NUSA have embarked on a project to improve and update its IT infrastructure over the summer break. Key aspects of this project will commence onsite on Friday 25thJuly and they will be completed by Tuesday 12 August.
This means that during this time there will not be full access to emails, phones and data systems. More specifically:
- Emails sent to most email accounts after 3pm on Friday 25th July will not be received by the person until Tuesday 12 August. Admin@nusa.org.uk will receive emails from Monday 4th August although not all staff will be available to reply to any requests made on that account.
- The phone number 0115 9291492 will not be available from 5pm on Monday 28th July until 9am on Thursday 31th July.
- The fax number 0115 9008999 will not be available from 5pm on Monday 28th July until 9am on Thursday 31th July
- Mobile numbers will work throughout this time.
We look forward to an improved systems infrastructure and please bear with us through this significant investment and change programme.
NUSA's 2014-15 Academic Calendar is now available here.
Kicking it with Faith - A free football tournament for young people aged 11 - 18. All are welcome to enter, either in teams, small groups or as individuals.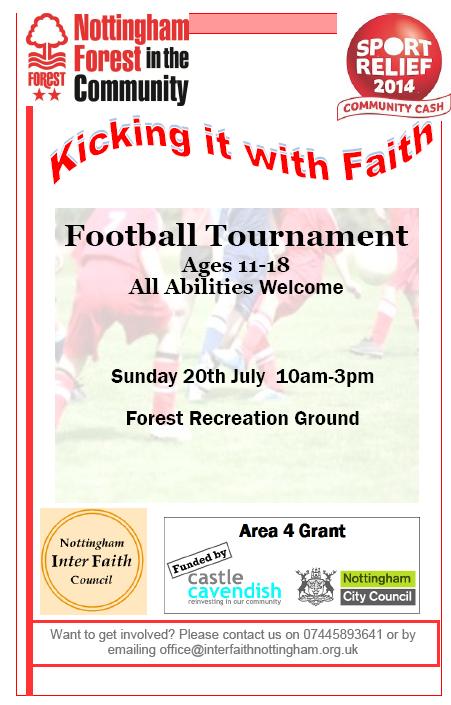 NUSA's finalised Admission Arrangements 2015-16 are now available to view on our Admissions page (shortcut here)
The Appeals timetable and information for Year 7 admissions for September 2014 has been added to the Admission pages. Click here for a shortcut.
NUSA News, you can now see the latest edition of the Academy's newsletter online by clicking on the following link: NUSA March 2014 Newsletter
Children & Families Direct, from Nottingham City Council. Click on the image below for full details.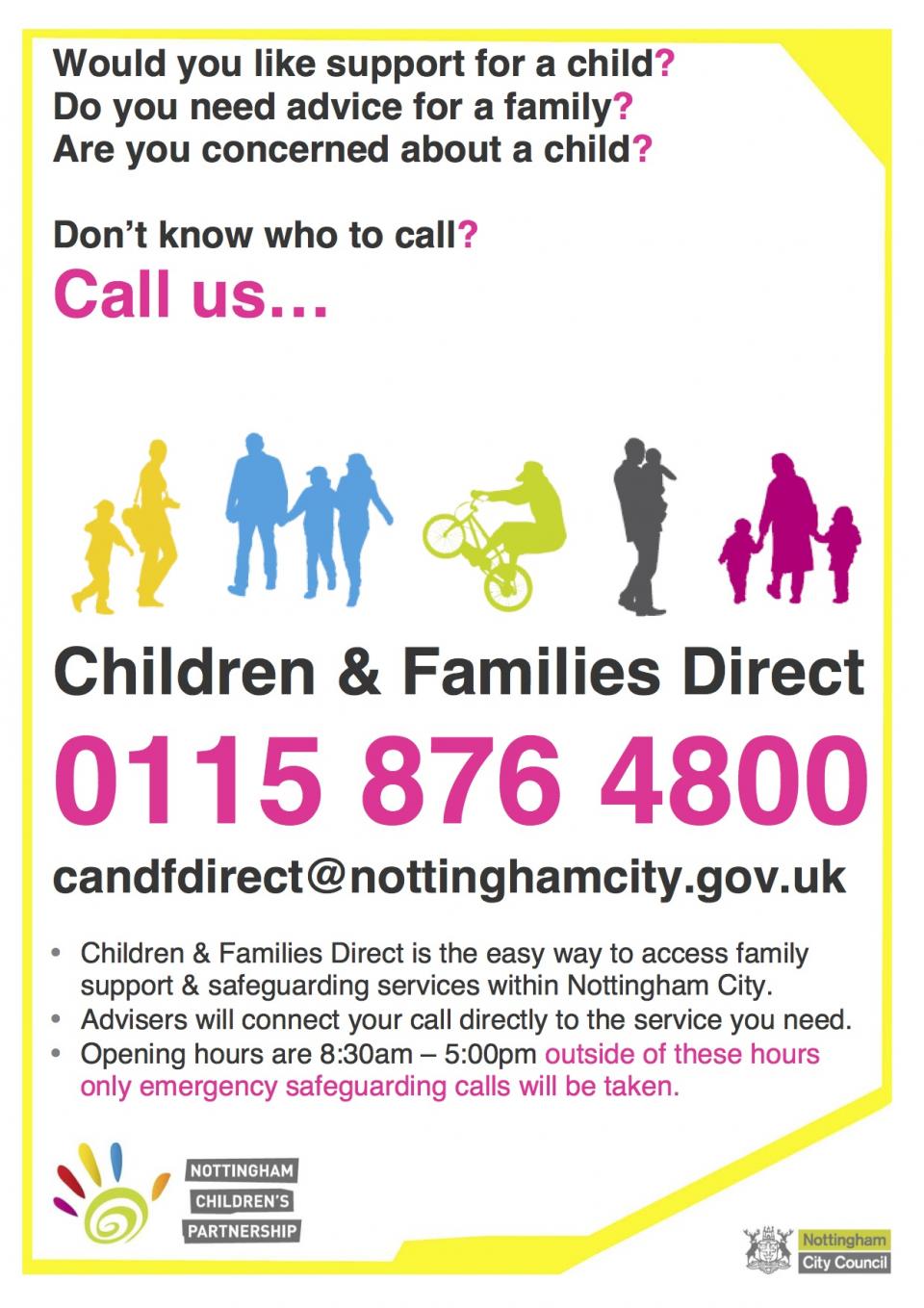 Working in partnership with