Noticeboard...
IT INFRASTRUCTURE CHANGES AT NUSA
NUSA have embarked on a project to improve and update its IT infrastructure over the summer break. Key aspects of this project will commence onsite on Friday 25thJuly and they will be completed by Tuesday 12 August.
This means that during this time there will not be full access to emails, phones and data systems. More specifically:
- Emails sent to most email accounts after 3pm on Friday 25th July will not be received by the person until Tuesday 12 August. Admin@nusa.org.uk will receive emails from Monday 4th August although not all staff will be available to reply to any requests made on that account.
- The phone number 0115 9291492 will not be available from 5pm on Monday 28th July until 9am on Thursday 31th July.
- The fax number 0115 9008999 will not be available from 5pm on Monday 28th July until 9am on Thursday 31th July
- Mobile numbers will work throughout this time.
We look forward to an improved systems infrastructure and please bear with us through this significant investment and change programme.
NUSA's 2014-15 Academic Calendar is now available here.
Kicking it with Faith - A free football tournament for young people aged 11 - 18. All are welcome to enter, either in teams, small groups or as individuals.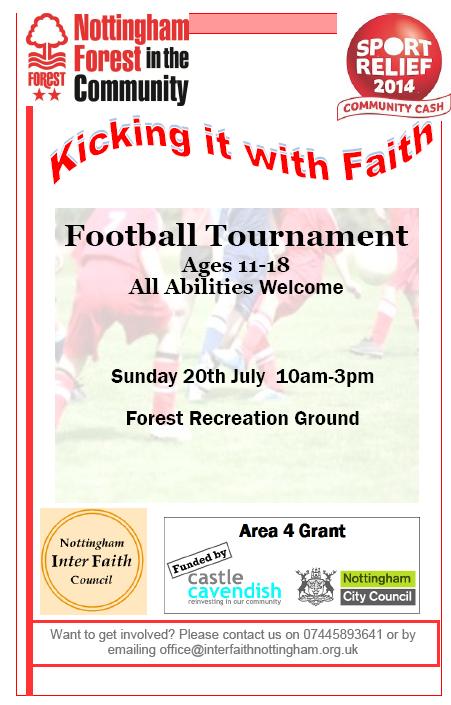 NUSA's finalised Admission Arrangements 2015-16 are now available to view on our Admissions page (shortcut here)
The Appeals timetable and information for Year 7 admissions for September 2014 has been added to the Admission pages. Click here for a shortcut.
NUSA News, you can now see the latest edition of the Academy's newsletter online by clicking on the following link: NUSA March 2014 Newsletter
Children & Families Direct, from Nottingham City Council. Click on the image below for full details.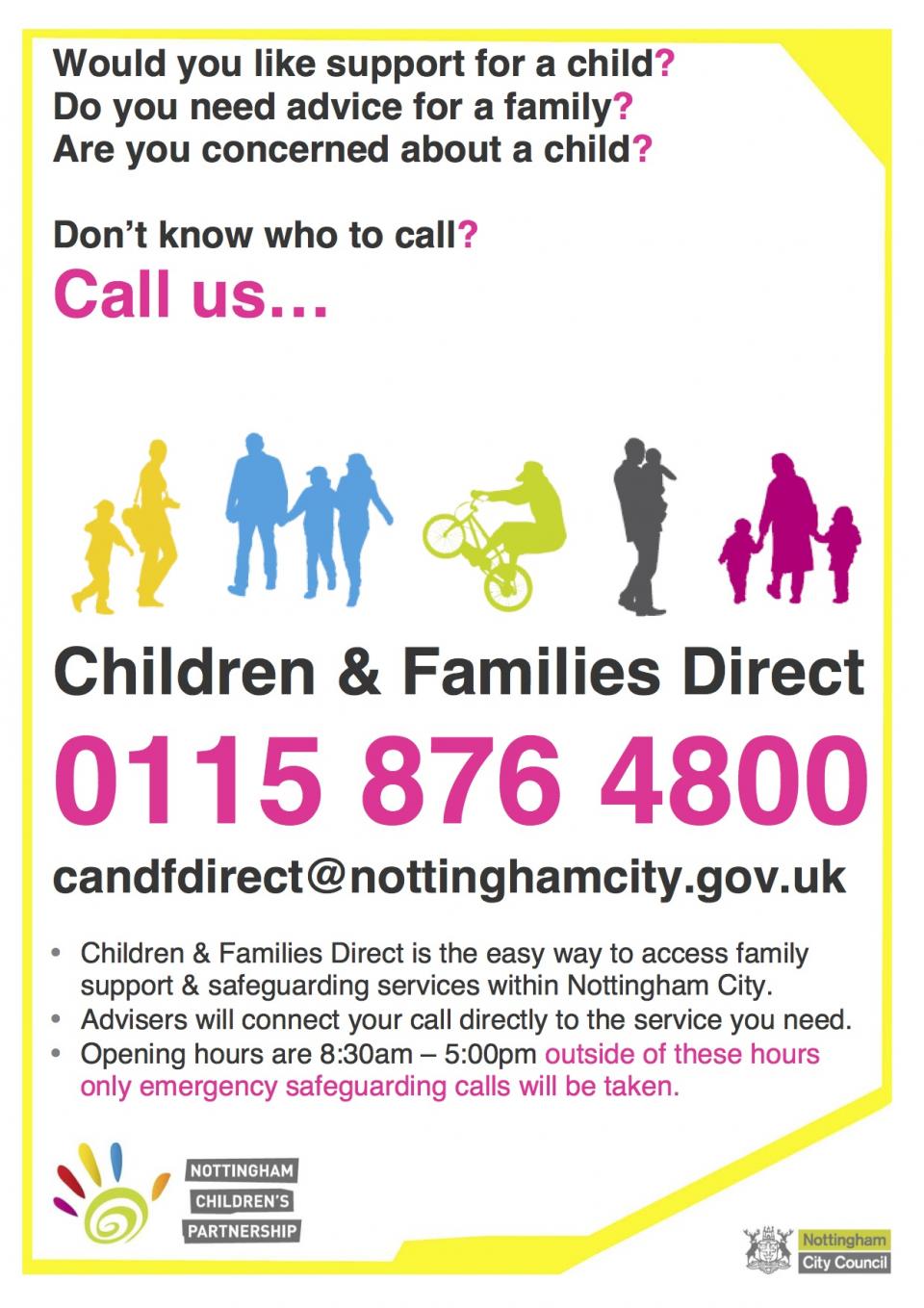 Working in partnership with