History
History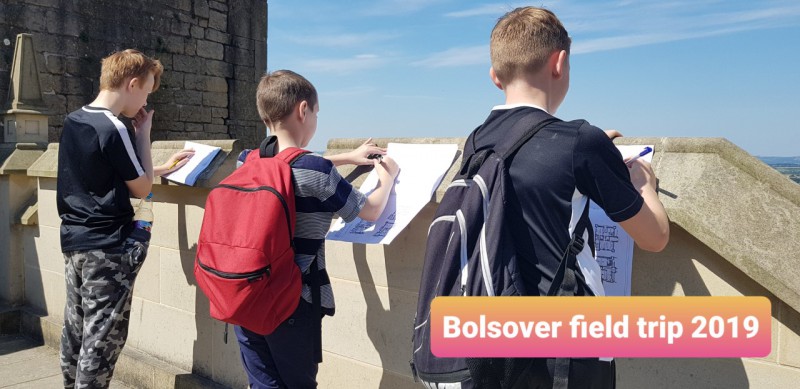 History is a wonderful subject that fires pupils' curiosity and imagination. It inspires them to find out about people in the past and understand how we have become the people we are today. It is not a subject in isolation, but part of the whole curriculum and learning experience for our young people and it brings with it its own uniqueness and also contributes to the wider curriculum.
Imagine if the Industrial revolution had never happened - would you have the mobile phones you possess today? What if we didn't lose the Battle of Hastings? - we would be speaking a different language and the environment around us would be so different.
History allows pupils to develop their own identities and helps them to ask and answer questions about now by engaging with the past.
Students enjoy history. They find the process of thinking like an historian challenging and fascinating and they learn to ask probing questions that shed light on both our past and present lives.
As pupils study history they discover the fascinating stories and interpretations of our past and they build an understanding of who we are and how we became who we are.
Where did we come from, or why? We need that sense of a map of time, a placing in time, where we stand in the universe of time.
Topics have been chosen that relate to the history and the background of Bilborough and Nottingham. We begin with the development of Bilborough as a Medieval hamlet through to its role in the English Civil wars, Industrial Revolution through to the role of local individuals in the 20th century world wars.
We are a dedicated team of Historians who inspire and engage learners through innovative teaching and learning opportunities for our students. Through the study of History students improve their literacy, numeracy and communication skills. Furthermore they develop skills such as; describing, explaining and comparing, learn how to use sources to reach judgements and understand different interpretations. We use a range of teaching strategies and encourage students to work effectively in groups, set their own targets and evaluate their work, solve problems and work independently.
What will you be studying in each year group at NUSA?
Year 7:
History Skills
Norman Conquest
Castles and Control
Medieval Life
The Tudors
The British Empire
Slavery and its Abolition
The Industrial Revolution
Year 8:
Jack the Ripper
Tragic Titanic
WW1 Depth Study
Votes for Women
WW2 Depth Study
Awful Atrocities
Year 9:
Heroes and Villains of History
Religion through time
Crime and Punishment through time
Birth of Politics and Democracy
Nottingham through time
The English Civil War
The Holocaust
The Civil Rights Movement
Year 10: AQA (8145) GCSE Medicine through Time and the Norman Conquest
Year 11: AQA (8145) GCSE Germany and Democracy and Conflict and Tnesion 1919-1839
August 2022
| M | T | W | T | F | WE |
| --- | --- | --- | --- | --- | --- |
| 1 | 2 | 3 | 4 | 5 | 6 |
| 8 | 9 | 10 | 11 | 12 | 13 |
| 15 | 16 | 17 | 18 | 19 | 20 |
| 22 | 23 | 24 | 25 | 26 | 27 |
| 29 | 30 | 31 | | | |