Personal Development
Personal Development

How we support your Personal Development
Through our Personal Development programme we aim to raise aspirations and encourage social mobility, guiding students to believe that they can achieve and be successful in today's society. Every week students will be expected to attend timetabled Personal Development lessons which will be linked to:
Critical thinking and debating
Leadership
Life skills
Employability and apprenticeships
Higher education
UCAS statement writing
Student finance and accommodation
We encourage all of our students to develop the skills essential to moving into higher education and employment – and we know that means much more than academic achievement alone.
Work Experience
Work experience is a key component for our students' development, increasing critical employability skills needed for real working conditions. All work placements should be purposeful, challenging and relevant to students' career aspirations. Every year we will offer a dedicated week for work experience for our Year 12 students. In preparation, students should have a completed CV ready to share with potential employers and are expected to find their own placements, supported by their Personal Tutor.
Youth Social Action
Youth social action involves young people taking practical action in the service of others to create positive change. Evidence shows that young people who participate in social action show robust improvements in the skills and behaviours that employers are calling for, including resilience, problem solving and sense of community. Young people participating in social action have stronger personal networks, higher life-satisfaction and reduced anxiety.
Common principles of a high-quality youth social action are that it is:
Youth-led
Socially impactful
Challenging
Progressive
Reflective
Activities to include volunteering, campaigning, fundraising and mentoring
NCS
The National Citizen Service (NCS) is a voluntary personal and social development programme for 16–17 year olds. It brings together young people from different backgrounds and helps them to develop greater confidence, self-awareness and responsibility. It encourages personal and social development by working on skills like leadership, teamwork and communication.
If you missed the opportunity to take part in Year 11, don't worry you have another chance in Year 12. Taking part in NCS will give you the chance to build new friendships; taking on fresh challenges together and before you know it, you'll be rooting for each other. Along the way, you'll also get a taste for independence and pick up skills that'll help you smash your future goals. The NCS experience might last just a few weeks, but the impact will last a life time.
Do you want to have the chance to experience NCS?
Post-18 support
The majority of our students are expected to progress onto higher education or a higher or degree apprenticeship. All students will be provided with information and guidance enabling them to make a well-informed choice, supporting their chosen pathway.
We already have strong links with a number of universities giving students a flavour of university life. Expert advice from our experienced staff will be provided to support all students individually with their university or apprenticeship application. The combination of our high expectations for academic learning and the development of wider employability skills is critical for supporting applications at this level.
Students benefit from extensive and experienced support with the UCAS process including preparation for Russell Group universities. Opportunities to attend open days and higher education fairs are actively promoted. Careers guidance is provided by our experienced and dedicated careers team, tailored to the individual and meets each of the Gatsby Benchmarks.
Careers guidance starts as early as the application process in Year 11. Through a series of assemblies, open events, taster days and one to one interviews. Students are guided onto courses which best suit their aspirations. Whether students are planning to experience university life or considering a degree apprenticeship, NUSA-16 will offer you the right amount of advice and guidance.
Students are encouraged to make one to one careers advice appointments, bookable at the Sixth Form Office to offer support as and when you need it.
UCAS
UCAS stands for Universities and Colleges Admissions Service. The service offers a step by step guide for all students considering the option of studying at university. UCAS provides information, advice, and admissions services to inspire and facilitate educational progression.
Apprenticeships
Higher and degree apprenticeships are available at levels 4 to 7 and are available in a wide range of industries and job roles. They combine work with study and may include a work-based, academic or combined qualification or a professional qualification relevant to the industry.
Higher Apprenticeships on UCAS website
UniFrog
All students have access to the Unifrog platform, which helps to compare every Post 18 opportunity available and the current labour market data. With the help of NUSA-16 staff, the Unifrog platform allows students to research and successfully apply for their chosen pathway. Unifrog is the complete destinations platform that helps students' discovery all the possibilities for their future. All of our students have their own accounts to access the latest information in one single, impartial, user-friendly platform that helping students to make the best choices, and submit the strongest applications for their future.
Pastoral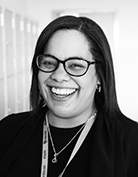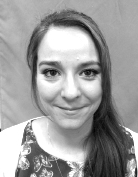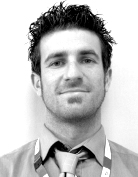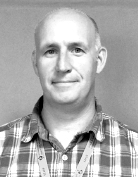 At NUSA-16 we pride ourselves on the quality of support, care and guidance given to individual students. Our pastoral system provides your child with the care they need whilst allowing them to grow into young adults and develop a strong sense of community.
As your child progresses through college life, their attainment and well-being will be closely monitored, ensuring that students are recognised and rewarded when they succeed and supported when things are more challenging. Personal Tutors play an active role in ensuring that students are happy, well supported and fully engaged in college life. Personal Tutors also serve as the first point of contact between college and home.
NUSA-16 is a very caring community and the health, happiness and well-being of students underpins our overall ethos. You will receive regular updates about your child's progress through termly reports and Parent and Personal Tutor Evenings.
Safeguarding
At Nottingham University Samworth Academy we have 10 designated safeguarding leads.
As a team, we recognise our responsibilities for safeguarding children and protecting them from harm. We follow the procedures set out by the Nottinghamshire Safeguarding Children Board (NSCB) and take account of guidance issued by the DfE. All of these procedures are set out in our safeguarding policy.
The role of the Designated Safeguarding Lead:
The Designated Safeguarding Lead (DSL) is an appropriate senior member of staff who has the status and authority within the school to carry out the duties of the post including committing resources and, where appropriate, supporting and directing other staff.
All child protection concerns WILL be reported to the appropriate authority and the DSL is responsible for:
Managing referrals
Refer all cases of suspected abuse to the local authority children's social care and: The designated officer(s) for child protection concerns (all cases which concern a staff member)
Disclosure and Barring Service (cases where a person is dismissed or left due to risk/harm to a child); and/or Police (cases where a crime may have been committed)
Liaise with the Headteacher to inform him or her of issues, especially ongoing enquiries under section 47 of the Children Act 1989 and police investigations
Act as a source of support, advice and expertise to staff on matters of safety and safeguarding and when deciding whether to make a referral by liaising with relevant agencies
Training
The DSL, and cover officers, will receive appropriate training carried out every year in order to:
Understand the assessment process for providing early help and intervention, for example through locally agreed common and shared assessment processes such as early help assessments
Have a working knowledge of how local authorities conduct a child protection case conference and a child protection review conference and be able to attend and contribute to these effectively when required to do so
All staff at NUSA receive annual training with updates on safeguarding themes.
Safer Recruitment
As a school, it is our responsibility to prevent people who pose a risk of harm from working with children by adhering to statutory responsibilities to check staff who work with children, taking proportionate decisions on whether to ask for any checks beyond what is required; and ensuring volunteers are appropriately supervised.
For most appointments, an enhanced DBS certificate, which includes barred list information, will be required as the majority of staff will be engaging in regulated activity. In short, a person will be considered to be engaging in regulated activity if as a result of their work they:
will be responsible, on a regular basis in a school or college, for teaching, training instructing, caring for or supervising children; or
will carry out paid, or unsupervised unpaid, work regularly in a school or college where that work provides an opportunity for contact with children;
engage in intimate or personal care or overnight activity, even if this happens only once
For all other staff who have an opportunity for regular contact with children who are not engaging in regulated activity, an enhanced DBS certificate, which does not include a barred list check, will be appropriate. This will include contractors that would have the opportunity for contact with children and who work under a temporary or occasional contract.
PREVENT Duty
Protecting children from the risk of radicalisation is seen as one of our safeguarding duties.
Radicalisation refers to the process by which a person comes to support terrorism and forms of extremism. There is no single way of identifying an individual who is likely to be susceptible to an extremist ideology. It can happen in many different ways and settings. Specific background factors may contribute to vulnerability which are often combined with specific influences such as family, friends or online, and with specific needs for which an extremist or terrorist group may appear to provide an answer.
Report online abuse
CEOP helps any child or young person under the age of 18 who is being pressured, forced or tricked into taking part in sexual activity of any kind. This can be something that has taken place either online or in 'the real world', or both. The CEOP Safety Centre has clear information and advice on what can be reported to CEOP, the reporting process and what will happen if you do decide to make a report. You can visit the CEOP Safety Centre and make a report directly to CEOP by clicking the Click CEOP button below:

If you are experiencing online bullying or something else online has worried you please speak to an adult you trust, or you can talk to Childline at any time on 0800 1111 or at www.childline.org.uk.
July 2022
| M | T | W | T | F | WE |
| --- | --- | --- | --- | --- | --- |
| | | | | 1 | 2 |
| 4 | 5 | 6 | 7 | 8 | 9 |
| 11 | 12 | 13 | 14 | 15 | 16 |
| 18 | 19 | 20 | 21 | 22 | 23 |
| 25 | 26 | 27 | 28 | 29 | 30 |