NUSA in Bloom
NUSA is awarded the Bronze Award in Best School Grounds competition 2015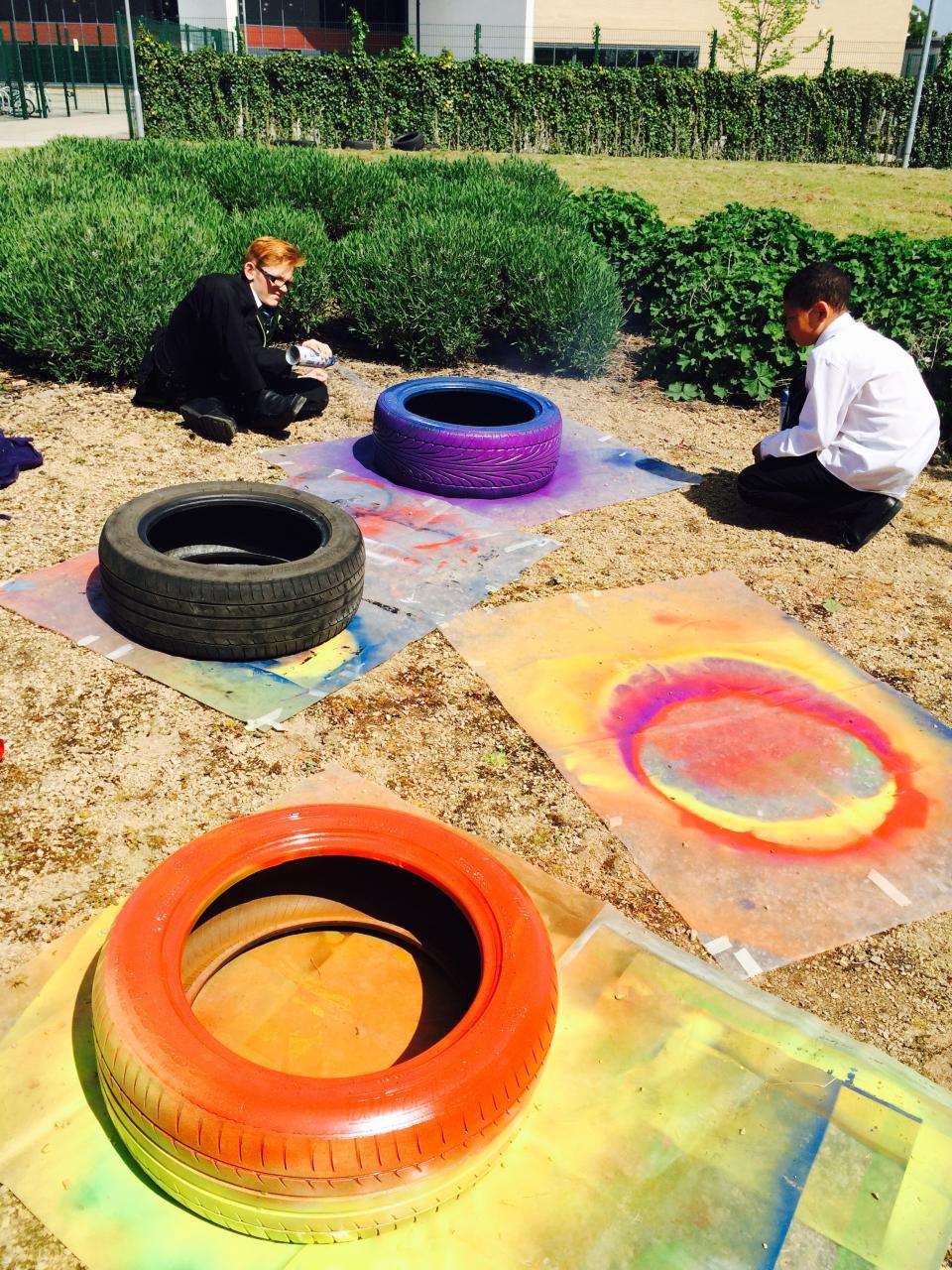 A group of our Year 9 pupils took part in the Nottingham in Bloom 'Best School Grounds' competition, which aims to help schools gain as much benefit as possible from their gardening activities by participating in the campaign.
The theme for the project was 'Upcycling' - this is the process of converting waste materials or useless products into new materials or products for better environmental value.
Pupils reused old car tyres, wheel barrows, Wellington boots, pots, empty tin cans from the canteen, milk cartons and anything else we could recycle to create an attractive garden. Pupils...